Remembrance night was held to the Victory of Chanakkale
On March 18, in the Conference Hall named after K. Tynystanov was held Remembrance Day for victims of the Chanakkale sea victory and adoption of the anthem. The event was visited by President of our University Prof. Dr. Sebahattin Balcı, Co-President Prof. Asylbek Kulmyrzaev, ambassador of the Turkey Republic in Kyrgyzstan Cengiz Kamil Fırat, specially invited guests, educational personnel and students.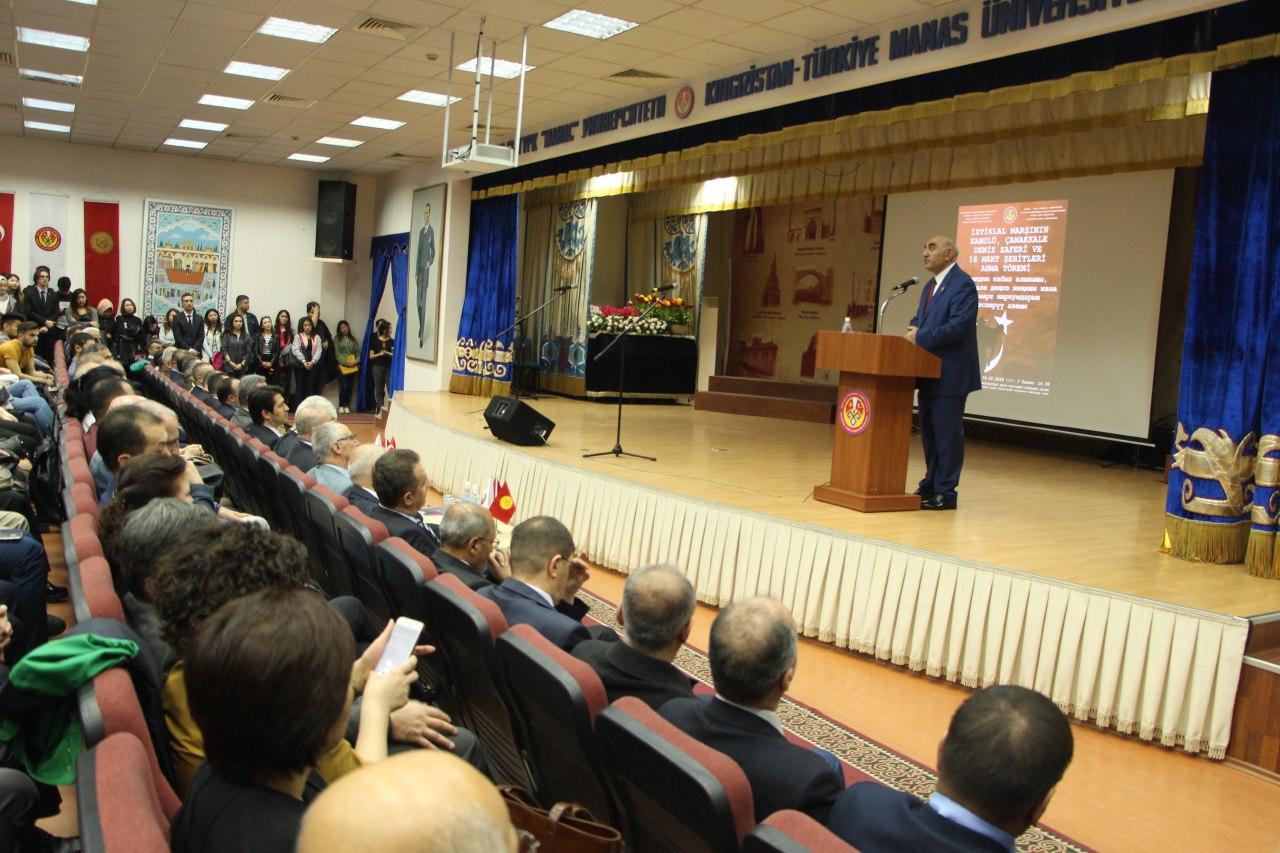 Firstly, the event started with minute of silent for the dead soldiers. After, the national anthems of two countries were played.
In the opening speech President told:" Every year our university commemorates and attaches particular importance to the Victory of Chanakkale. "We should not forget, how difficult was to get to this life that we have now, and we are obligated to pay tribute for it".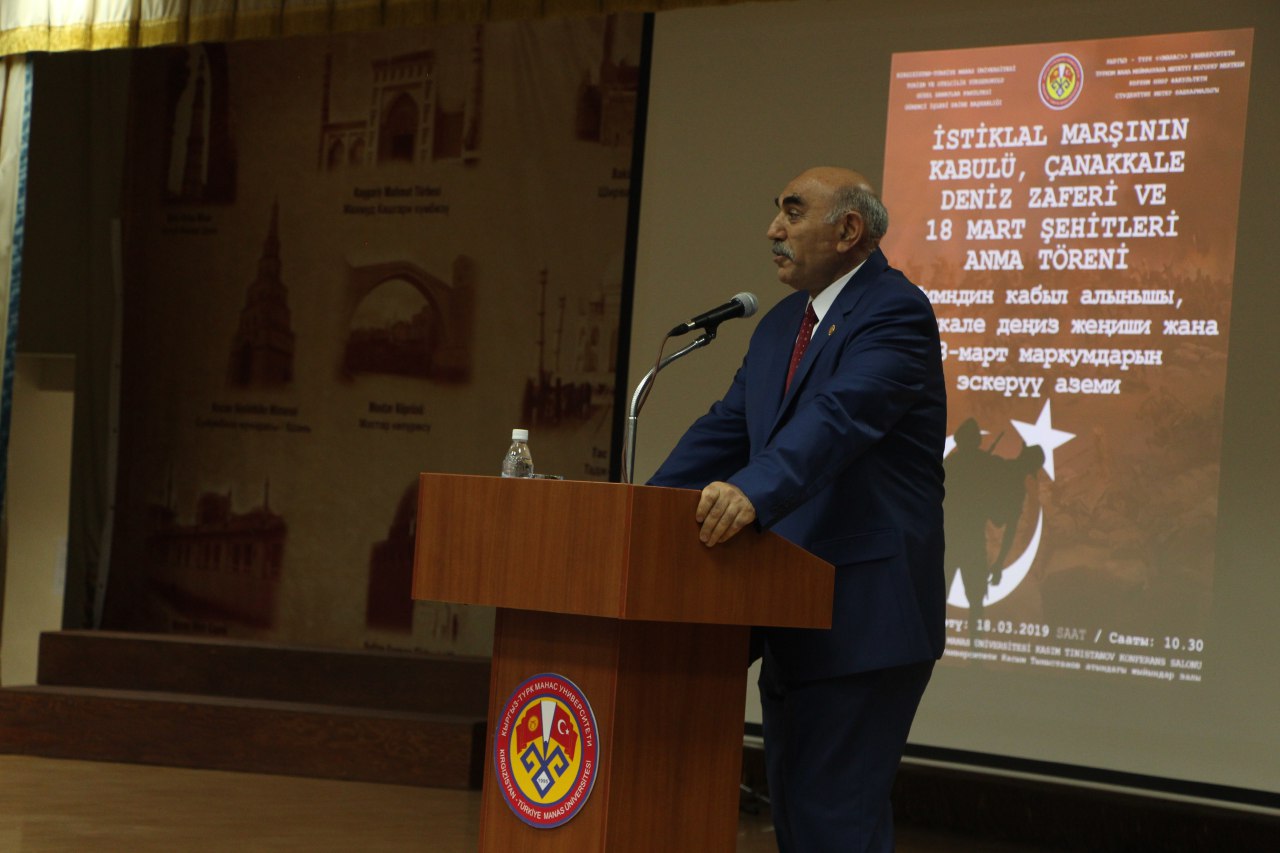 Co-President Prof. Dr. Asylbek Kulmyrzaev, in his speech informed that:" If the flags of Turkic countries will fly over the World's map, it is a sign that our ancestors left deserving generation. Therefore, since that moment, in our hands to keep and to pass our country to the next generation".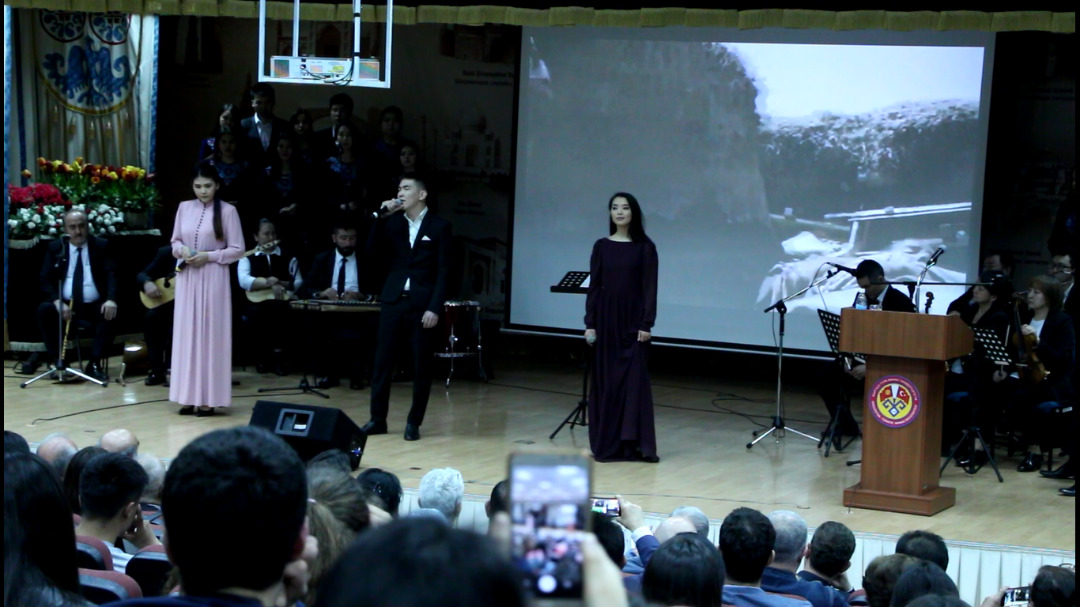 In addition, on the Remembrance night performance "Chanakkale epopee" was shown. It was prepared by the Theatre club and accompanied by the small concert program made by Faculty of Fine Arts.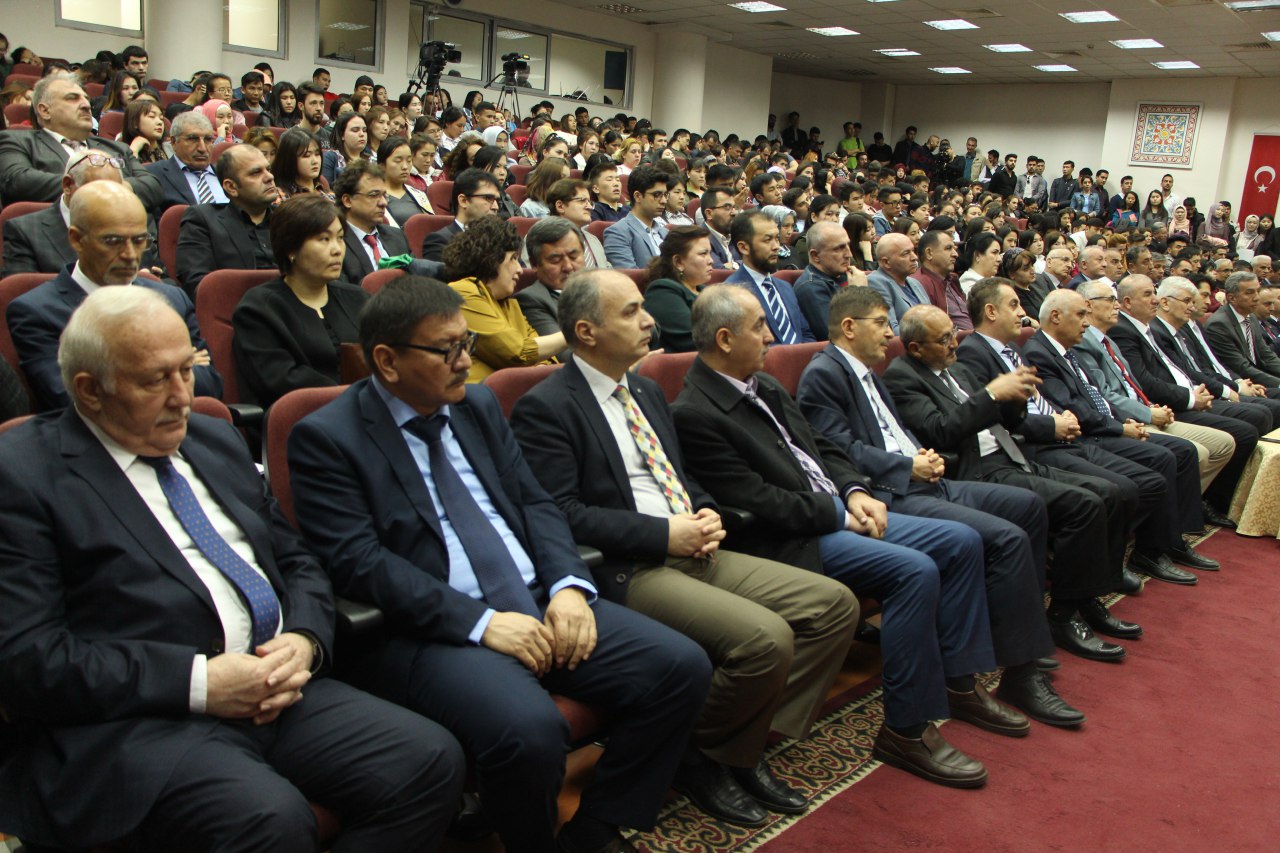 Note that, Chanakkale battle occurred in 1915-1916 years, and this year it is 104 years old. This year, program was organised by the School of Tourism and Hotel Management, Faculty of Fine Arts and by Student and Alumni Coordination branch of the Student Affairs Department.
Prepared by Nurzat Kazybekova

Translated by Timur Bapiev