KYRGYZ-TURKISH ANATOLIAN GIRLS VOCATIONAL HIGH SCHOOL STUDENTS AT MANAS UNIVERSITY
On January 27, 2020 Kyrgyz-Turkish Anatolian girls Vocational High School students visited our University, along with their teachers to get to know our university closely. During the visit, the promotional film of our university was first shown for the guests in the Conference Hall named after Kasym Tynystanov. Then, TV and Radio studios of the Faculty of Communication and an indoor sports hall were visited, and information was given.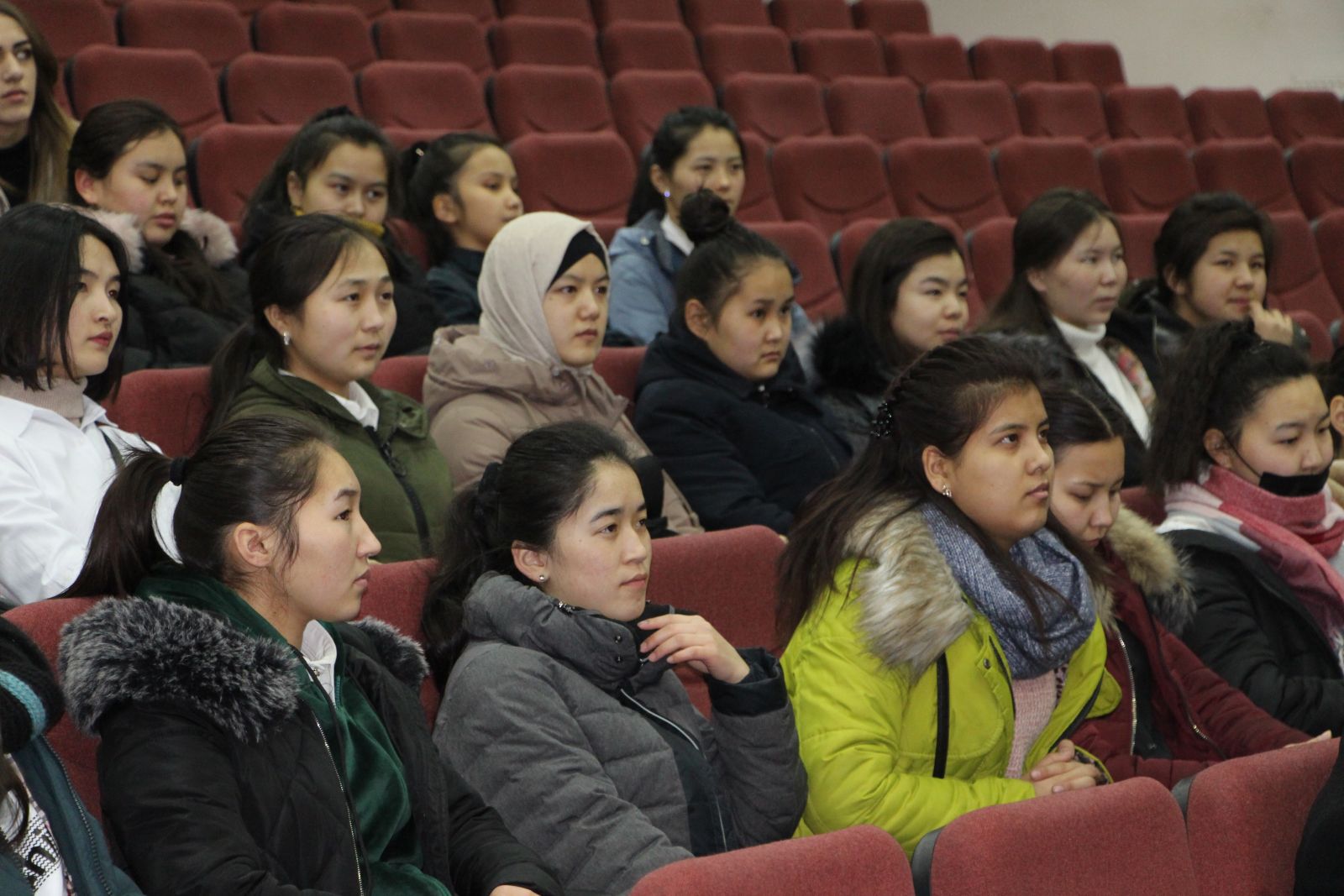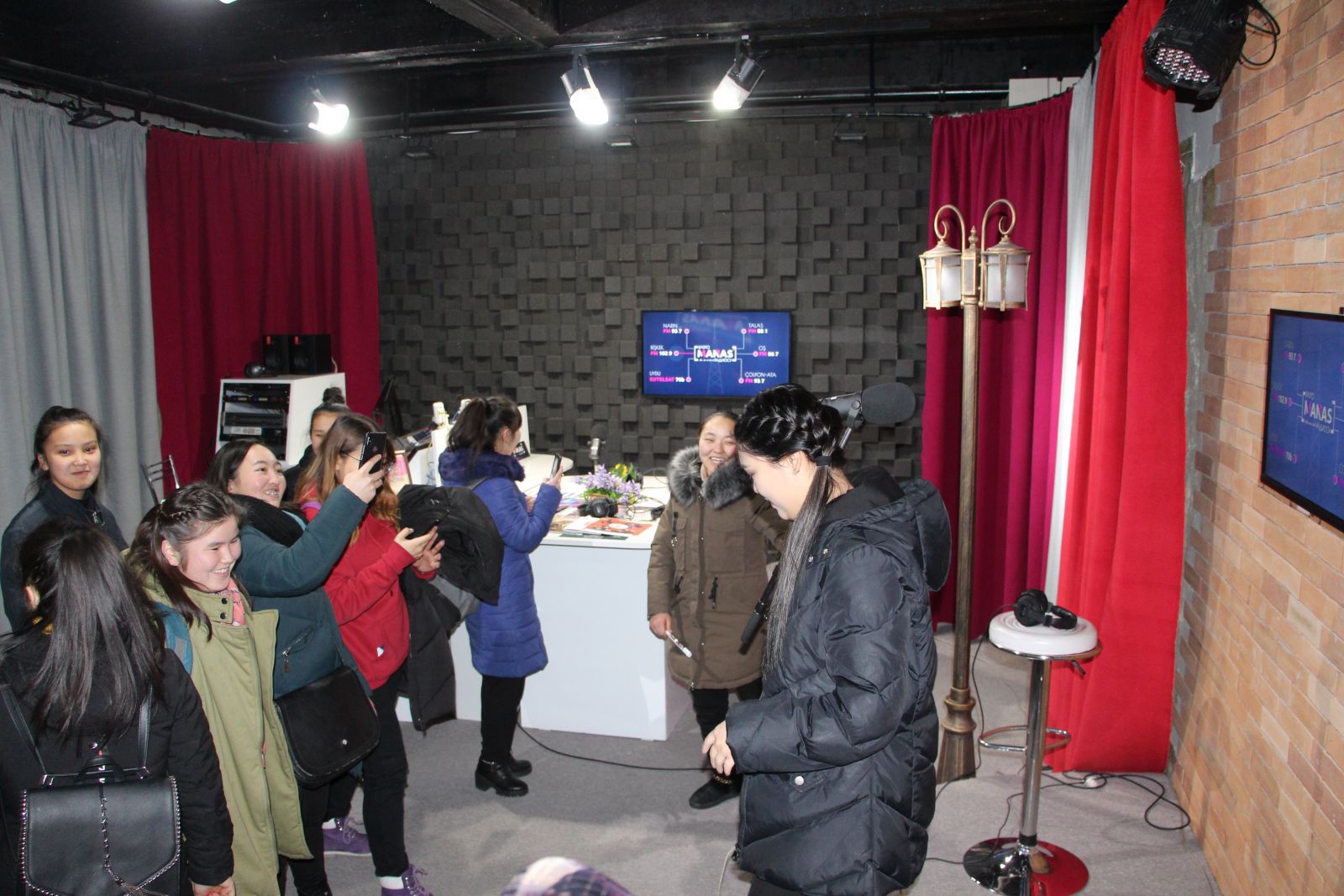 Yeliz Kaya, Director of the Kyrgyz-Turkish Anatolian Girls Vocational High School: "I would like to thank Rector for offering such a wide-ranging university. I wholeheartedly want our students to study at the leading university of Kyrgyzstan, which provides such high-quality education, has the facilities required by today's conditions. I wish you to study in such universities and improve yourself".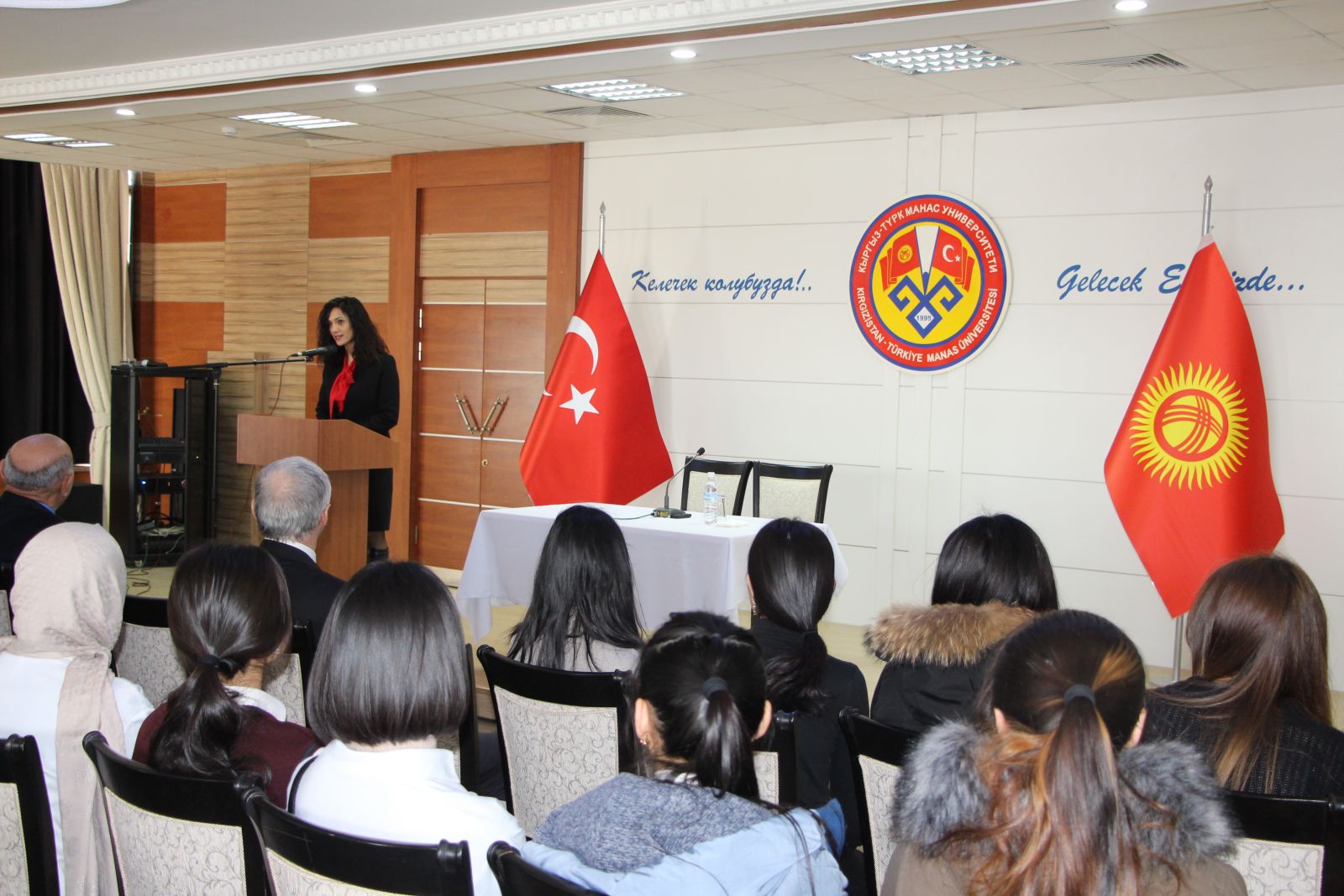 Vice-President of Our University Prof. Dr. Anvarbek Mokeyev: "As Turkish High School students, I think you already have sufficient information about our University. Even so, we are doing promotional activities for your bright future and we will continue to do so".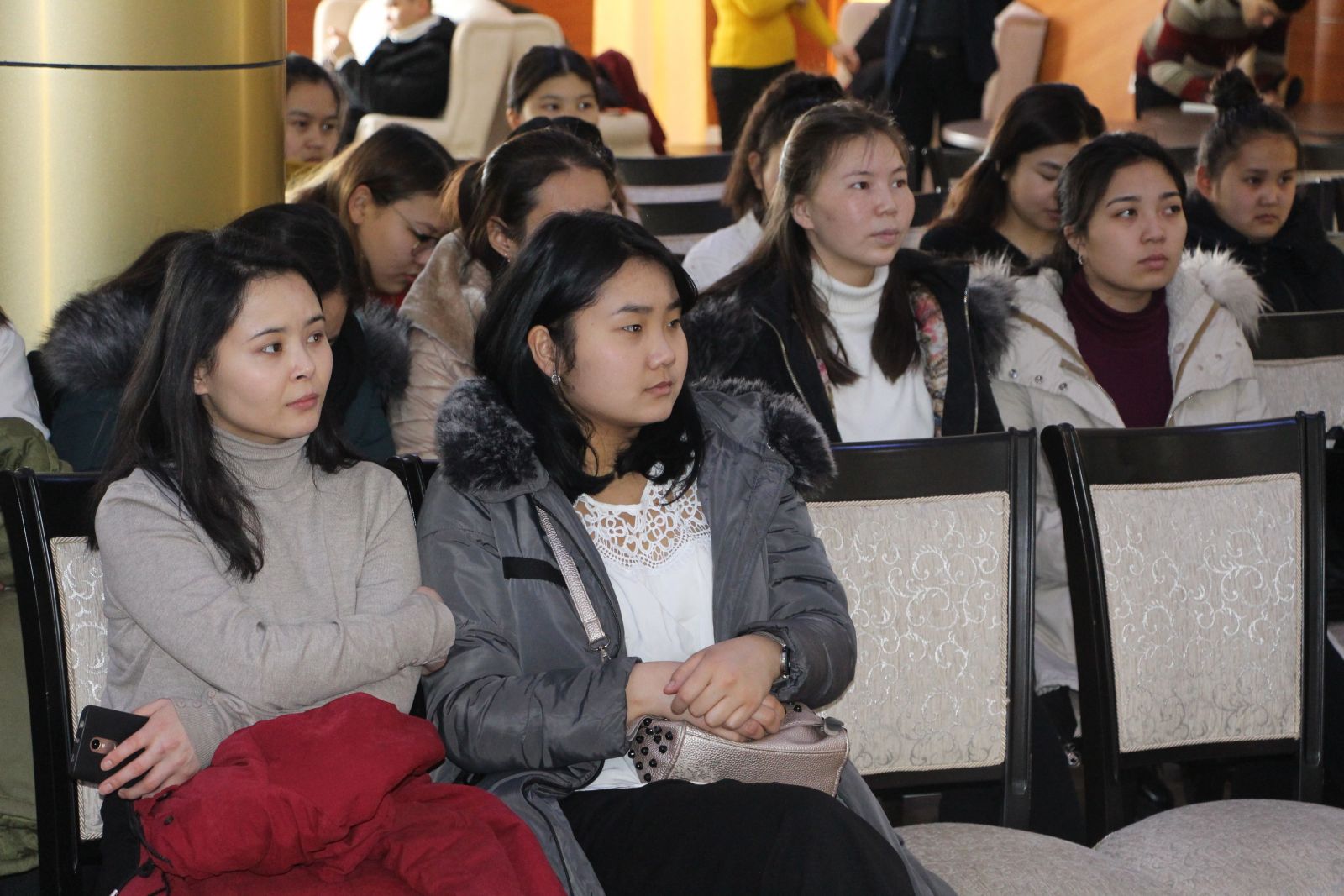 President of Our University Dr. Sebahattin Balcı: "I am very happy to see young people who want to reach science like you at our University. Although our university is a young university, it has achieved great success and is one of the leading universities in Kyrgyzstan. Today, our graduates work in 5 continents and 43 countries, and some of them have established their own businesses and at the same time offered jobs to others. I wish you to receive quality education. Cooperation between our university and high school will continue".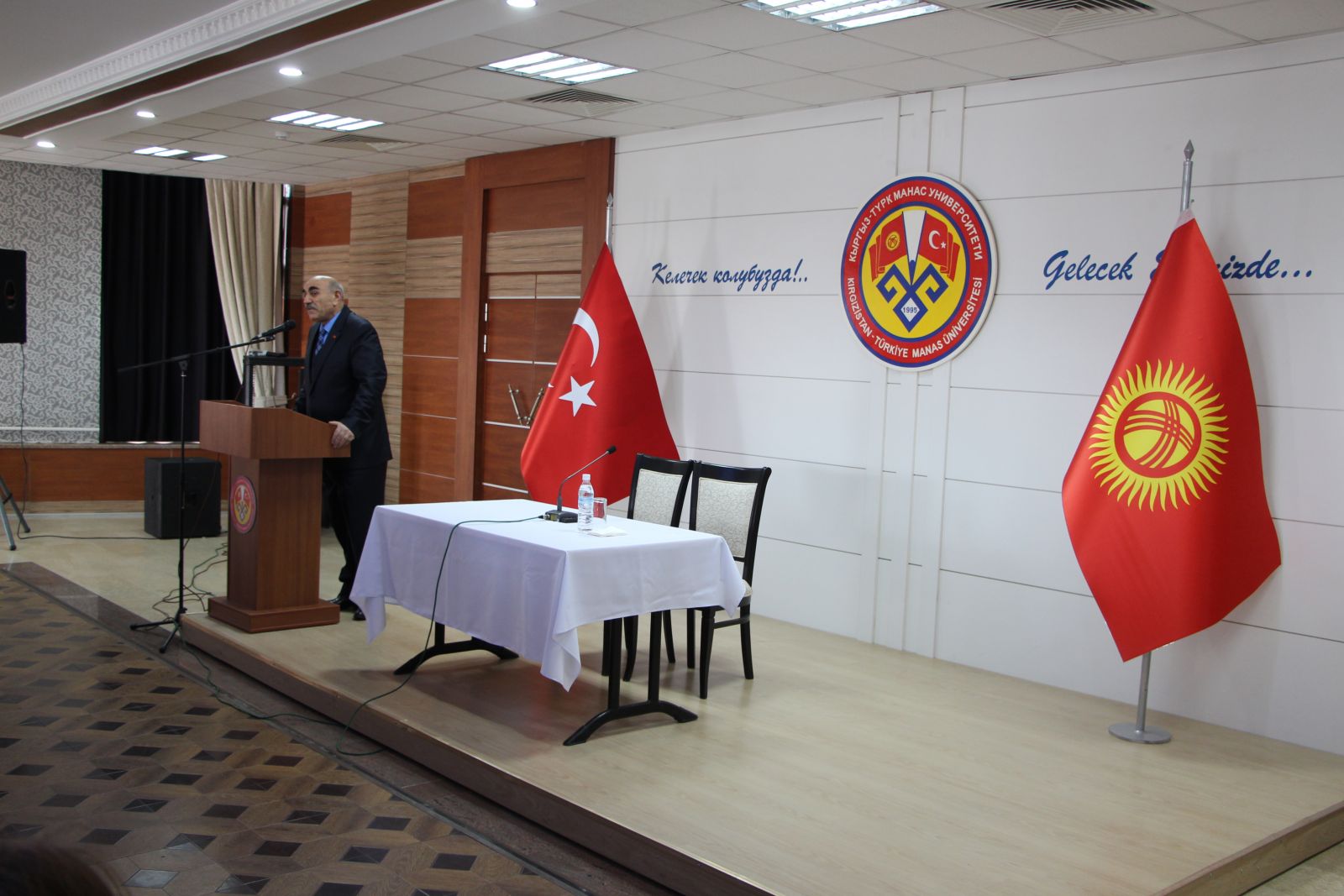 After the meeting, guests were served meals and then Library named after Prof. Dr. Aziz Sancar, Engineering, Tourism and Veterinary faculties were visited and students saw the laboratories closely.
Prepared by Louise Melis kyzy
Translated by Timur Bapiev