TAZALYK'S EMPLOYEE: "EVEN IF THEY DON'T TAKE BROOMS FROM OUR HANDS AND GIVE US HOT TEA, THEIR WARM WORDS WILL PLEASE US".
On February 15, students of KTU "Manas" gave warmth to Tazalyk employees from early morning. In the "Jyluuluk" action tea and sweets were distributed to the employees of Tazalyk, who works in the big streets of Bishkek. This event was organized by the Student Council and with the help of the University's dormitory management.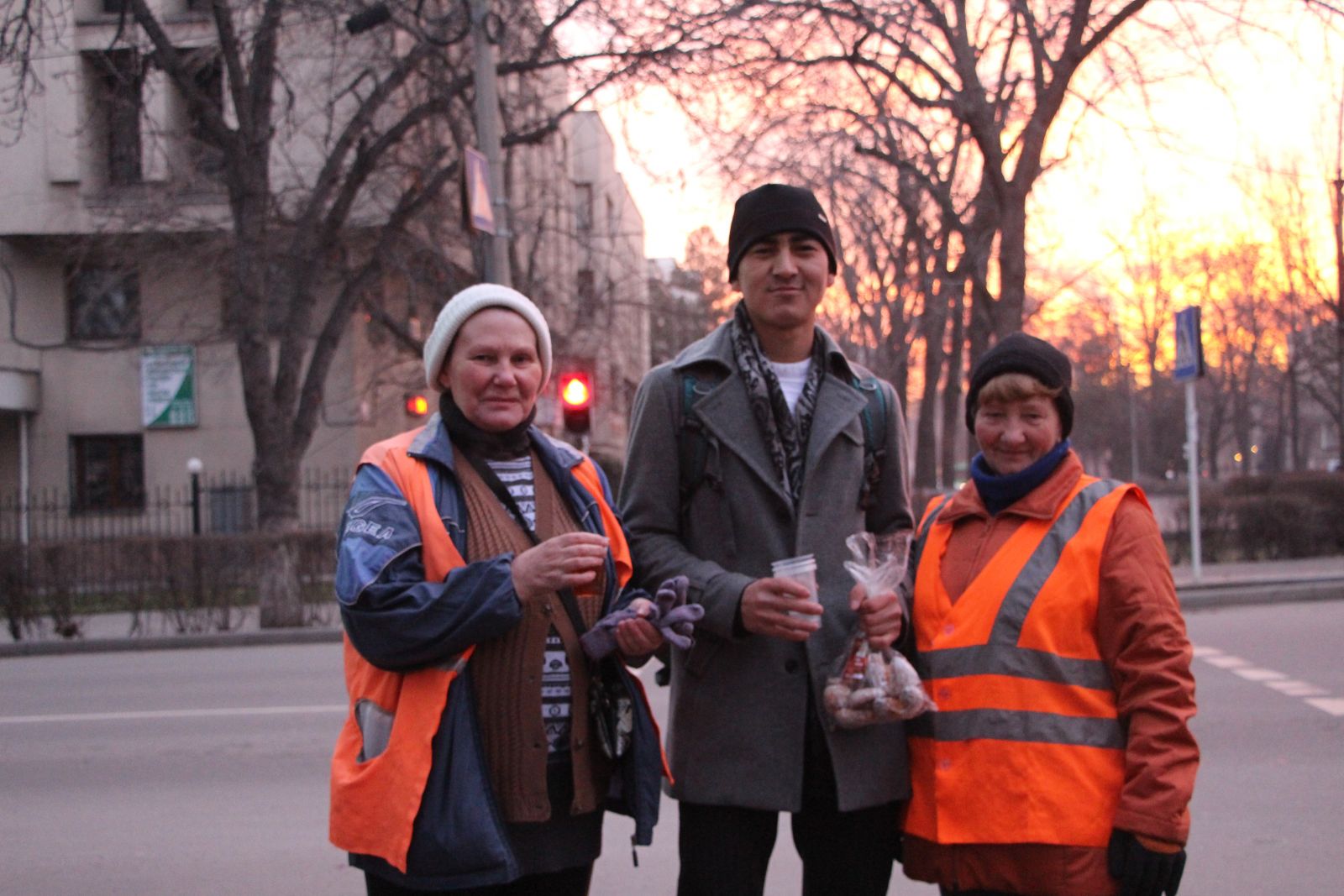 Students divided into several groups, they do not only distributed tea and sweets, but also helped with the work of employees which gives beauty to our city.
An employee of the Tazalyk institution , Beishenbay Zhumayev, noted that our future is in the hands of young people, such as these good students. He added: "Young people are our hope. The fact that they devote us time and give us warmth - can not but please us . We don 't need anything extra. Their warm words warm our hearts." At the end, he thanked the students and wished them success in their studies.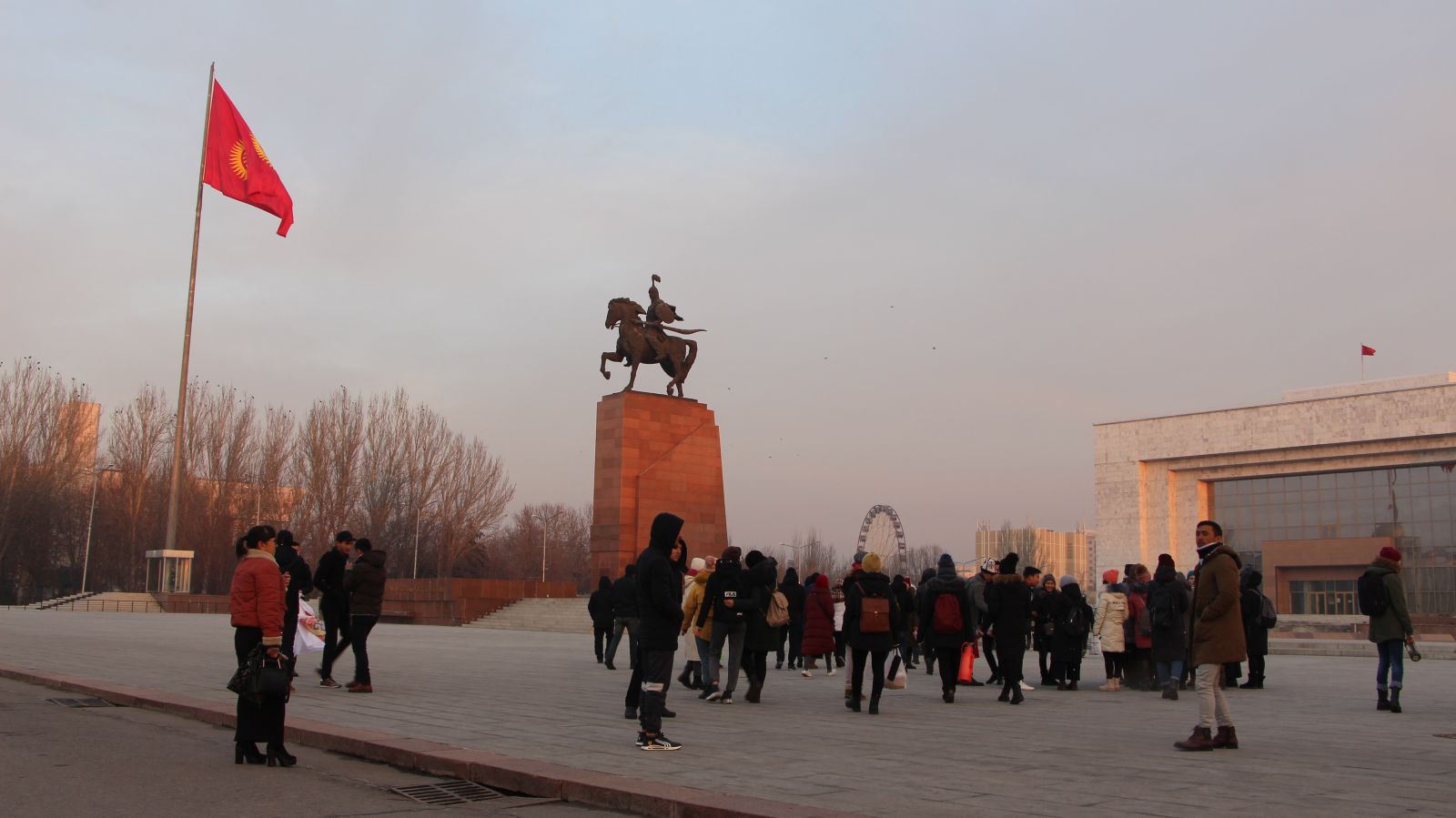 "We have provided the maximum assistance. When we saw their joy, we were twice as happy. The number of students joining our ranks is increasing every day. We are ready to continue to assist in cleaning up the city ",- said the President of the Student Council Askarbek Abduakimov.
It is worth noting that the action "Jyluuluk" was organized for the third time. In the last two actions only members of the "AK-Niet" and "Oylon Show" participated in the action, but this time it was attended by members of all clubs of the University.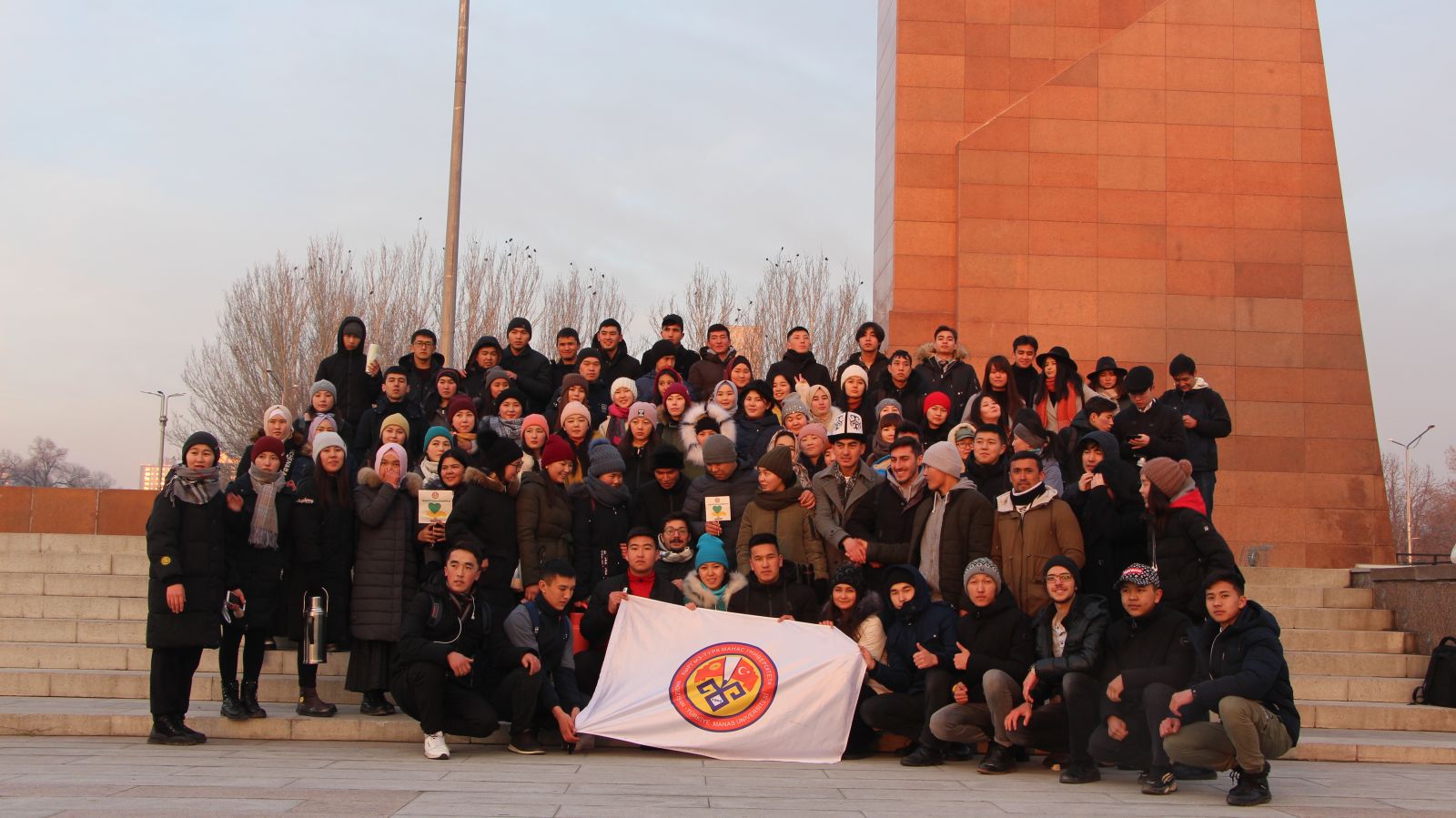 Prepared by Aksaamay Nazarbay kyzy
Translated by Timur Bapiev