The election to the Coordinating Council of International Students has started
From October 1st of the new academic year, the election of representatives to the Coordinating Council of International Students of Kyrgyz-Turkish "Manas"University began.
On the first day of the election were chosen the representatives of Kyrgyzstan and Turkey. From Kyrgyzstan the highest number of votes scored Semetei Seitek uulu and Bermet Kulbaeva. And as representatives of Turkey were selected Ahmet Chakyrja and Enes Bolat.
Noting that on September 8 took place elections of the representatives of three more countries. From Kazakhstan the greatest number of votes was scored Farman Yusupov and Moldir Isahanova. As representatives of Russia were selected Shamurad Shamuradov and Zarina Abdumuminova. The representatives of Tajikistan will be Jurabek Safarov and Abdulwahid Khudoyberdiev.
On September 15 took place elections of the representatives of Turkmenistan, Uzbekistan and Afghanistan. From Turkmenistan Baky Gylyjev and Begench Kurban, from Uzbekistan Nazira Ordobayeva and Boyzоk Saitburhonov, from Afghanistan Ali Sher Karimi and Abdullah Omer were selected as representatives.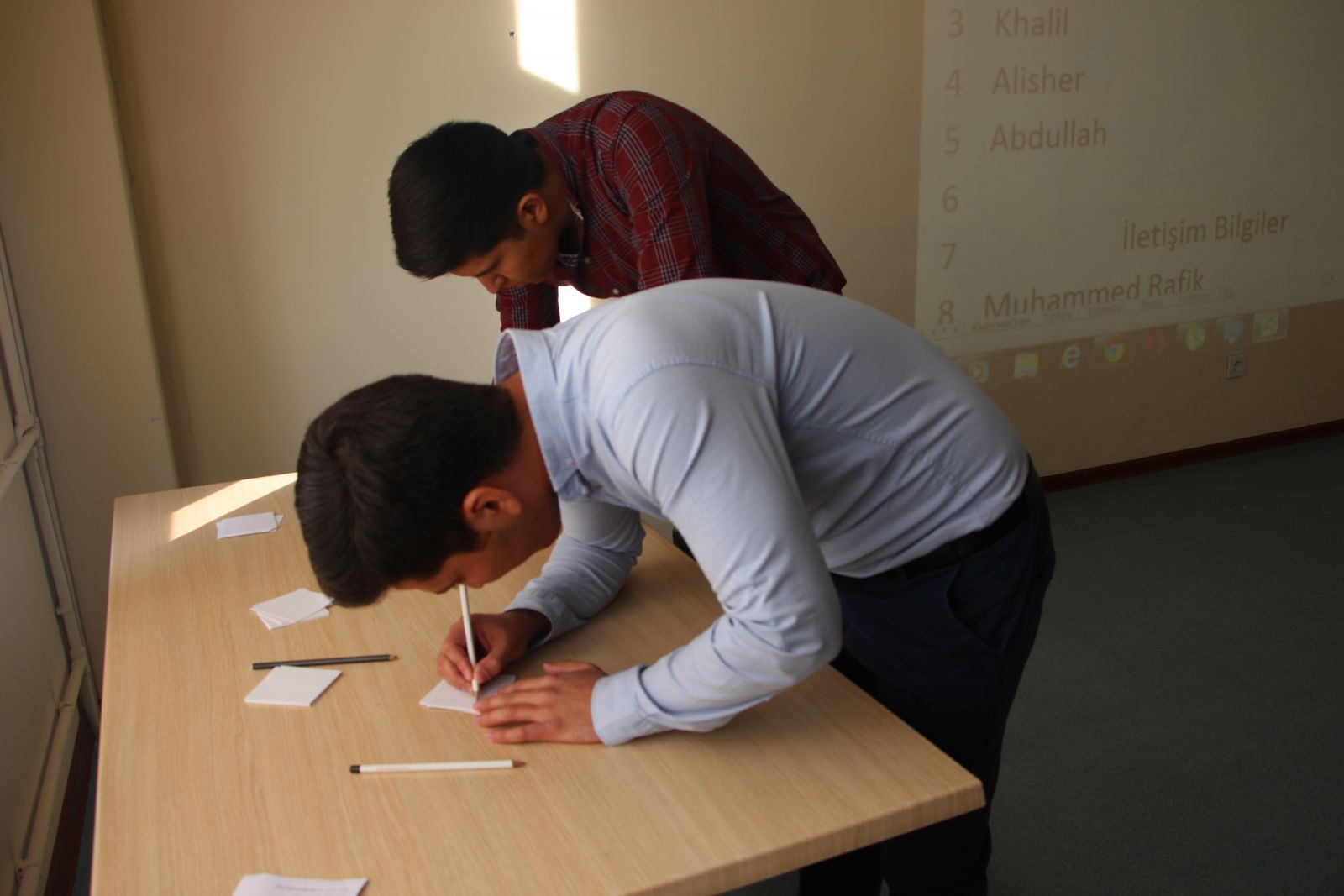 And the Representatives of other countries, such as Azerbaijan, Mongolia and China will be elected on October 22.
International Students Coordinating Office aims to build an environment for international students to obtain them quality education, integrating students into educational process, facilitating students active participation into social, cultural and sport entertainments, mutual enrichment and approaching of cultures, introducing other nations with traditions and cultures of Kyrgyzstan and Turkey, as well as carrying out the maximum enforcement to ensure that on their return to homeland our international students could nominate themselves as a deserved ambassadors of Kyrgyz-Turkish Manas University.